History of the Bank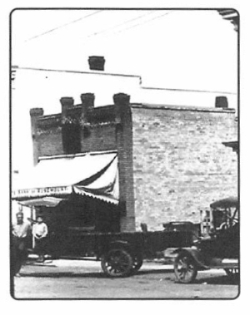 In 1909 S.A. Netland opened the State Bank of Rosemount.  It was the first locally owned independent bank in the city of Rosemount.  Mr. Netland also owned banks in Bixby, Northfield, Carlos and Mendota.  In 1909 the Bank had a capital of $10,000, and the total cost of the building, including the vault and fixtures was $4,050.  1914 brought about the beginning of the Toombs family involvement in the bank.  Ralph Toombs moved from Dawson, Minnesota and began his banking career working for Mr. Netland at the Bank of Mendota.  In 1919 Ralph came to work as the cashier at the State Bank of Rosemount.  He was filling in for the previous cashier who was drafted into World War I.  1920 brought about a name change for the Bank.  It became the First National Bank of Rosemount.  In 1929, Mr. Netland sold the Bank to Ferdinand Ruhr.  Mr. Ruhr renamed the Bank in 1931 to The First State Bank of Rosemount. 
    In August of 1949, Mr. Ruhr sold the Bank to the Toombs Family.  Ralph became President and his sons Bob and Dave took greater roles in the operations of the Bank.  In early 1960 The First State Bank of Rosemount moved into its current location – 3025 145th Street West.  The structures and fixtures were valued at $112,700.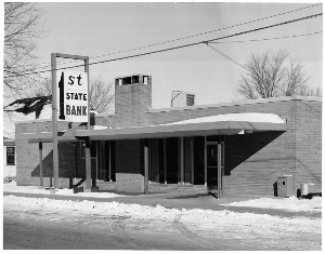 In 1970, while in Florida celebrating their 50th Anniversary, Ralph Toombs passed away.  His wife Louise became the President of the Bank and remained in that position until 1984.  In 1977 the bank was remodeled and the drive-up was added in 1978.
     Robert Toombs was President from 1985-1991 and Dave Toombs was President from 1991-2014.  Both Bob and Dave spent many years in the banking industry.
     In 2014, Mark Toombs, Dave's youngest son, became President of the First State Bank of Rosemount.  Since taking over Mark has worked very hard to continue the traditions his grandparents and father established, yet also continuing to meet the ever changing needs of our customers.  With that in mind, the First State Bank of Rosemount began its first major remodel since 1960.  The remodel project was completed in September of 2017.  Not a single square foot of space was added onto the building, but six offices, a conference room and a concierge station were all a part of the remodel.  All of the changes that were made, were done to create a better customer experience. 
    The building, and the Presidents, may have changed over the last 110 years, but the same great service still exists.  We at the First State Bank of Rosemount are truly Building Relationships that Last!