Debit/Credit Cards
Debit Cards
Why carry cash or checks?
Our debit card works just like a check, and transactions are monitored for fraud.  You will see the transactions amount and the name of the business where the transaction took place on your monthly statement.
Your debit card also works as an ATM card.  Transactions at the First State Bank's ATM as well as any Shazam or Money Pass® Network ATM are surcharge FREE!
Make purchases at over 21 million locations where MasterCard® is accepted or use your card at over 900,000 MasterCard® ATMs worldwide – When making purchases select credit and sign.  It's fast, easy and convenient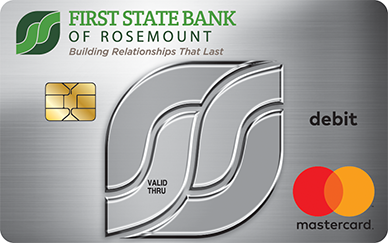 One of the services you'll enjoy with your Debit card is the SHAZAM Brella App.  SHAZAM Brella can immediately alert you to potential fraudulent activity such as a debit purchase for more than an amount you specify, any card-not-present debit transaction or suspicious or high-risk transaction that occurs on your account.  You can also block or unblock your card if your card is stolen, goes missing or you want to pause it while traveling.  Download SHAZAM Brella today on the Apple® App Store or Google Play™ and follow the easy
on-screen instructions.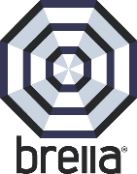 To change your PIN number on your debit card call (800) 717-4923
Find an ATM


Dispute Resolution
Sometimes things happen with your Debit or ATM Card.  If a charge appears on your statement that isn't correct we will need to resolve that dispute.  That is done through the Shazam© Fraud Disputes Department.  
Shazam© will manage the complex dispute process on your behalf.  They have a dedicated call center to answer any of your questions.
If you have a dispute please call (833) 288-1126 Monday-Friday 8am-5pm (CST)
They will investigate and help resolve the issue



---


Visa ® Rewards Platinum Credit Card
Benefits of the Visa® Rewards Credit Card
Reward Points - Get rewarded with points that don't expire!
Earn one point per dollar on net purchases.  No cap on points you can earn
Redeem points for merchandise, rental cars, cruises, hotels and airline travel
Airline tickets good on any airline with no blackout dates
24/7 Personal Customer Service
Call the Customer Contact Center 24/7.  Representatives are located in the US and are dedicated to providing you with personal services, the kind you receive when you come into the Bank
Manage your account online and go paperless
Card Security - Your Rewards Platinum Card has multiple layers of cardholder protection so you can feel confident when you use it
Chip Card Security
Zero Fraud Liability
Fraud Monitoring
Tax and Email Fraud Alerts
Identity Theft Assistance
Travel benefits
Protection while you travel
Travel Accident Insurance and Auto Rental Collision Damage Waiver
To Apply for Our Visa® Platinum Credit Card, click on the tab below and submit an application